Set Date & Time
There are two ways to set date and time as below:
Press the "Reset" button for more than 5 seconds to reset the encoder after it's powered on at the very beginning;
Run IPCManager->Enter username and password->Configurations->Refresh->Select All->Synchronize with PC Time->Click "Set";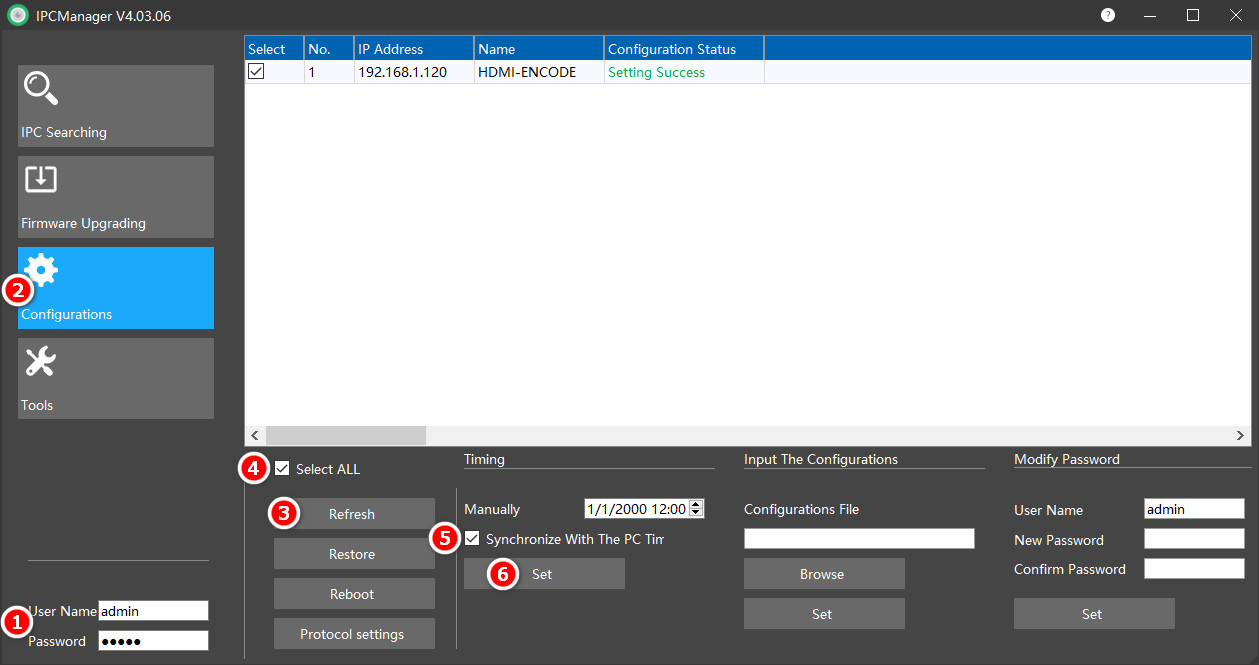 NOTE: It's necessary to set date and time no matter whether it's synchronized with the PC time or manually set, or else the below recording won't be valid and searched.
Insert & Format SD Card
Go to Setting->Storage->Click "Storage"->Insert SD card
Refresh to check if SD card can be detected and format it

Record Video
Go to Record->Select Main or Sub Stream->Pack Time
Click "Start Recording" and it's turn to "Stop Recording"
Check "Record Status" whether it's shown "Recording"

NOTE: As well it'll be easier to press RES/REC button for 1 second to start recording or stop recording.
View Video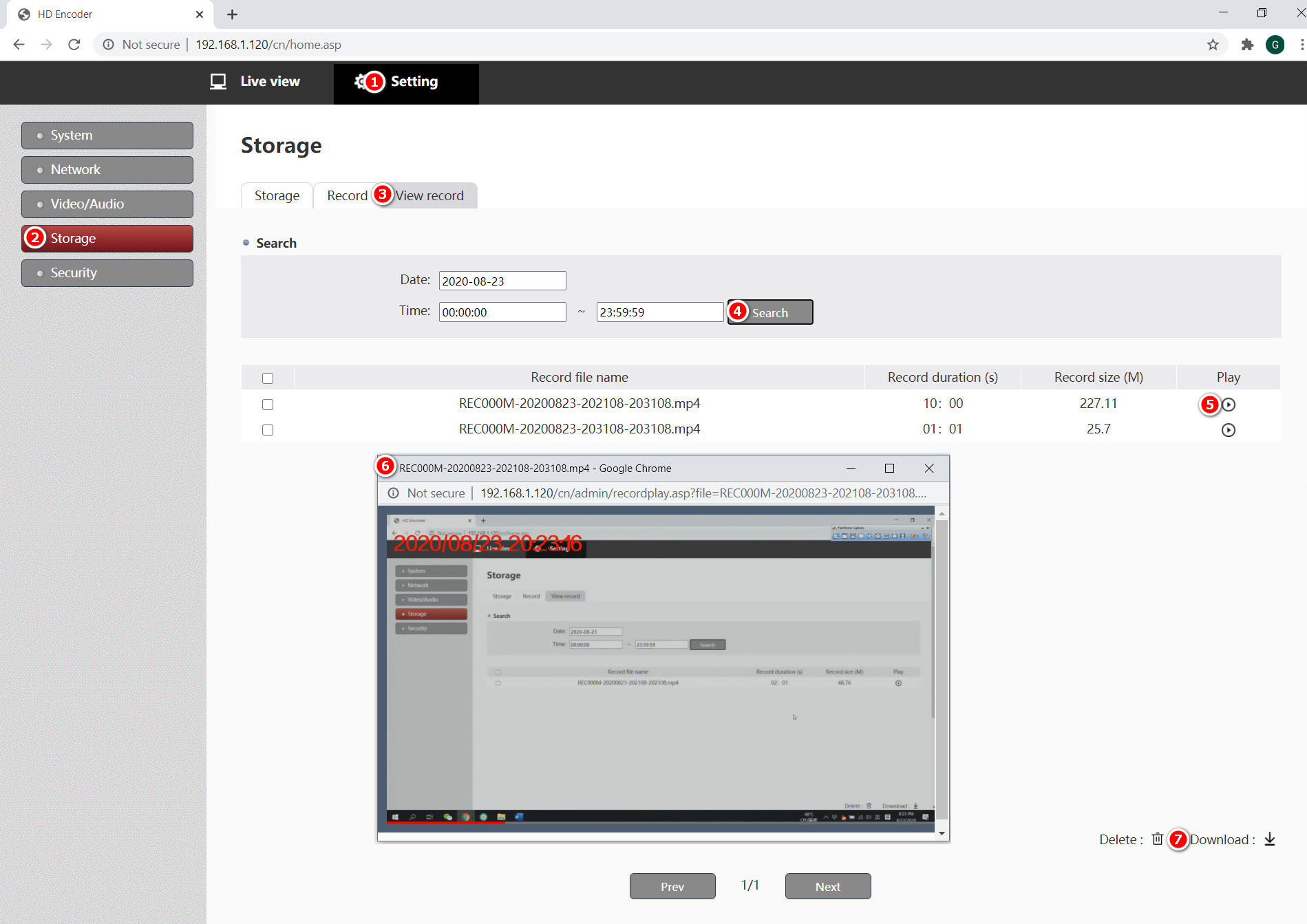 NOTE: it's recommended to click videos with duration for 10/20/30 minutes to play, or else it won't be loaded successfully.
Video Tutorial